04/05/2014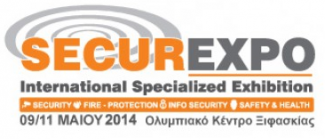 Meleagros to be presented in SECUREXPO 2014
Mobics will participate in SECUREXPO 2014 in Athens, Greece. SECUREXPO is a greek exhibition for security and safety companies taking place on May 9-11. Mobics will present its Meleagros suite of products in kiosk #77.
Moreover, a short seminar on "Smoke detection with IP cameras" will take place on Saturday 10th May (12:00 - 13:00 Greek time). 
More information on the event can be found here.